Six venues for a special occasion dinner in Rosebank
Rosebank is one of Joburg's most popular dining hotspots with dozens of great restaurants, casual cafes, coffee shops, fast food options and more to choose from.
If you are looking for somewhere extra special to impress your dinner date, you are in the right place! In recent years our neighbourhood has seriously risen up the ranks as one of the city's top dining destinations. Two of South Africa's most famous chefs – Luke Dale Roberts and David Higgs – have both launched highly successful restaurants in Rosebank, joined by other equally stylish upmarket venues that attract visitors from across the city.
Whether it's an important business dinner or a romantic evening out, here's a look at six of the most upmarket Rosebank restaurants to book for that special occasion dinner.
Marble
Led by the famous chef David Higgs, this buzzing 250-seater restaurant at Keyes Art Mile is a 'live-fire grill' venue with a lively open kitchen and extensive wine cellar. Impressive artworks, a turquoise ceramic-tiled wall and floor-to-ceiling windows give the impression of being suspended in a cabin in the sky. The adjoining rooftop lounge bar terrace with its views stretching out towards the Magaliesberg is the perfect place for sundowners. The restaurant has two exclusive private dining rooms that are often booked out well in advance by visiting dignitaries and corporate types.
Keyes Art Mile Trumpet building, 21 Keyes Ave, Rosebank, tel. +27 10 594 5550, marble.restaurant
The Grillhouse
This New York-style grill house is an institution. Serving excellent spice-crusted fillet and saucy ribs accompanied by an impressive selection of single malts and fabulous local wines, reservations are recommended. Service is impeccable and the restaurant is particularly popular with business people entertaining clients as it has several private dining room options. Even better yet, you can make an evening of it by heading next door after dinner to the adjoining Katzy's jazz bar.
The Firs, cnr Cradock Ave and Biermann Ave, tel. +27 11 880 3945, thegrillhouse.co.za
Proud Mary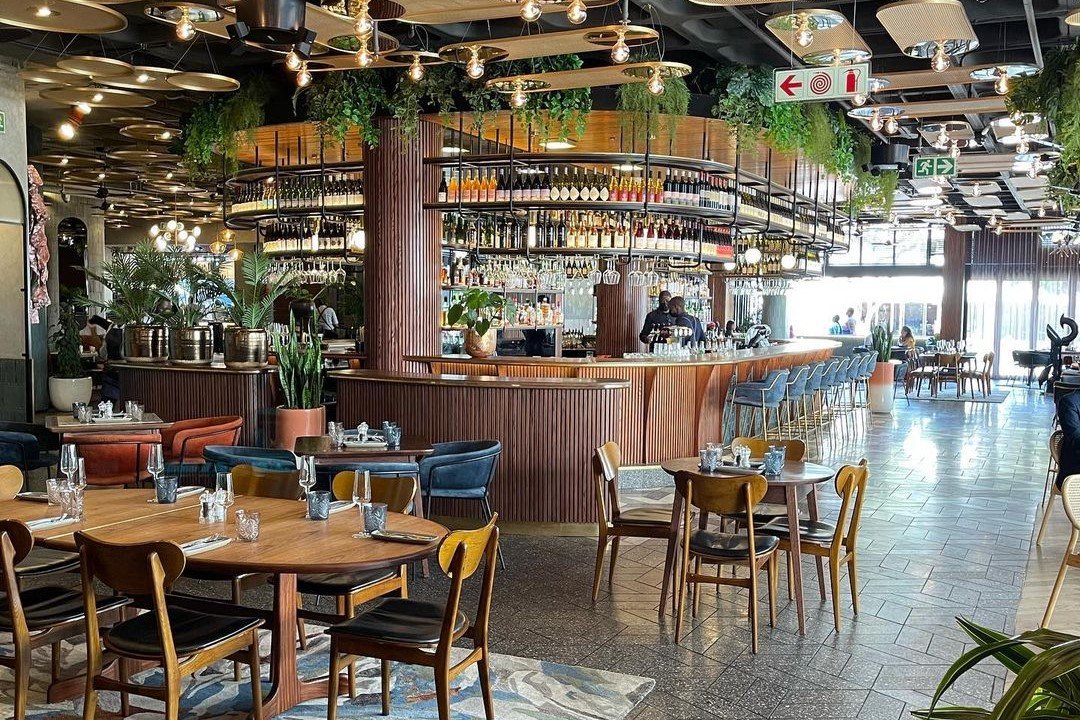 This expansive wine bar and bistro (part of the voco Hotel The Bank) has one of the sexiest bar counters in the neighbourhood and an impressive wine and cocktail menu to match. ​​​​​​​Describing itself as 'a modern eatery' there are extensive breakfast, lunch and dinner menus with the cuisine on offer best described as 'bistro fare' (think steak frites, mushroom risotto, roasted linefish and salmon fish cakes). The restaurant is always buzzing making it a very atmospheric venue, booking is recommended. As the venue also doubles as a wine bar it has a particularly good wine list with many options available by the glass.
Cnr Cradock and Tyrwhitt Aves, tel. +27 10 023 3316, proudmary.co.za
The Shortmarket Club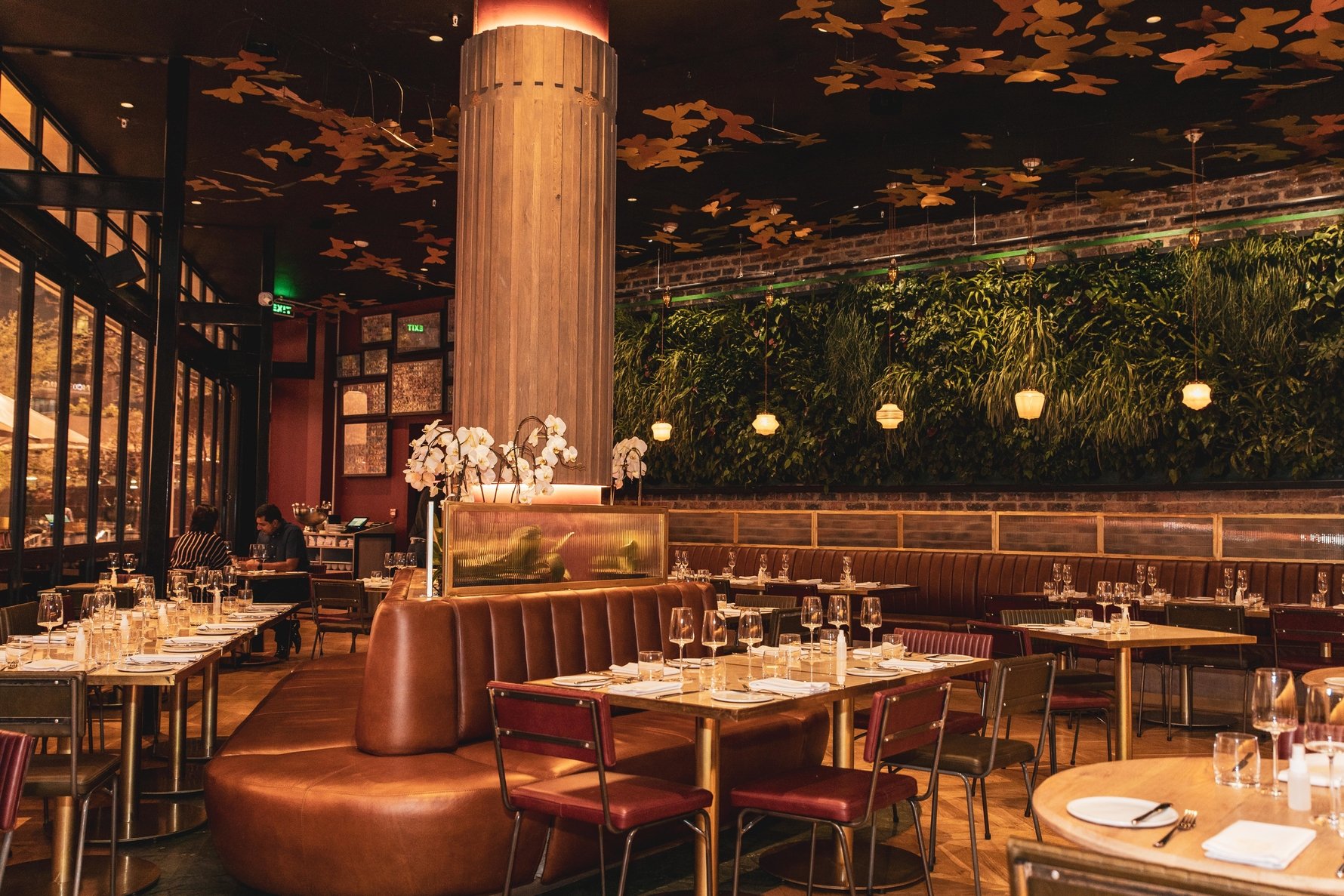 Also located in Oxford Parks this restaurant is co-owned by the multi-award-winning chef Luke Dale Roberts (who also launched the fine dining tasting menu restaurant The Test Kitchen Carbon next door). The menu serves global cuisine and is big on flavour, taking classic dishes and adding a modern touch. The service is polished and friendly and dishes are presented with flair (such as the oyster platters that arrive under a fog of dry ice). Inside tables require a reservation, but tables on the deck are sometimes available for walk-ins.
Oxford Parks, 199 Oxford Rd, tel. +27 82 409 5757, theshortmarketclub.co.za
Ethos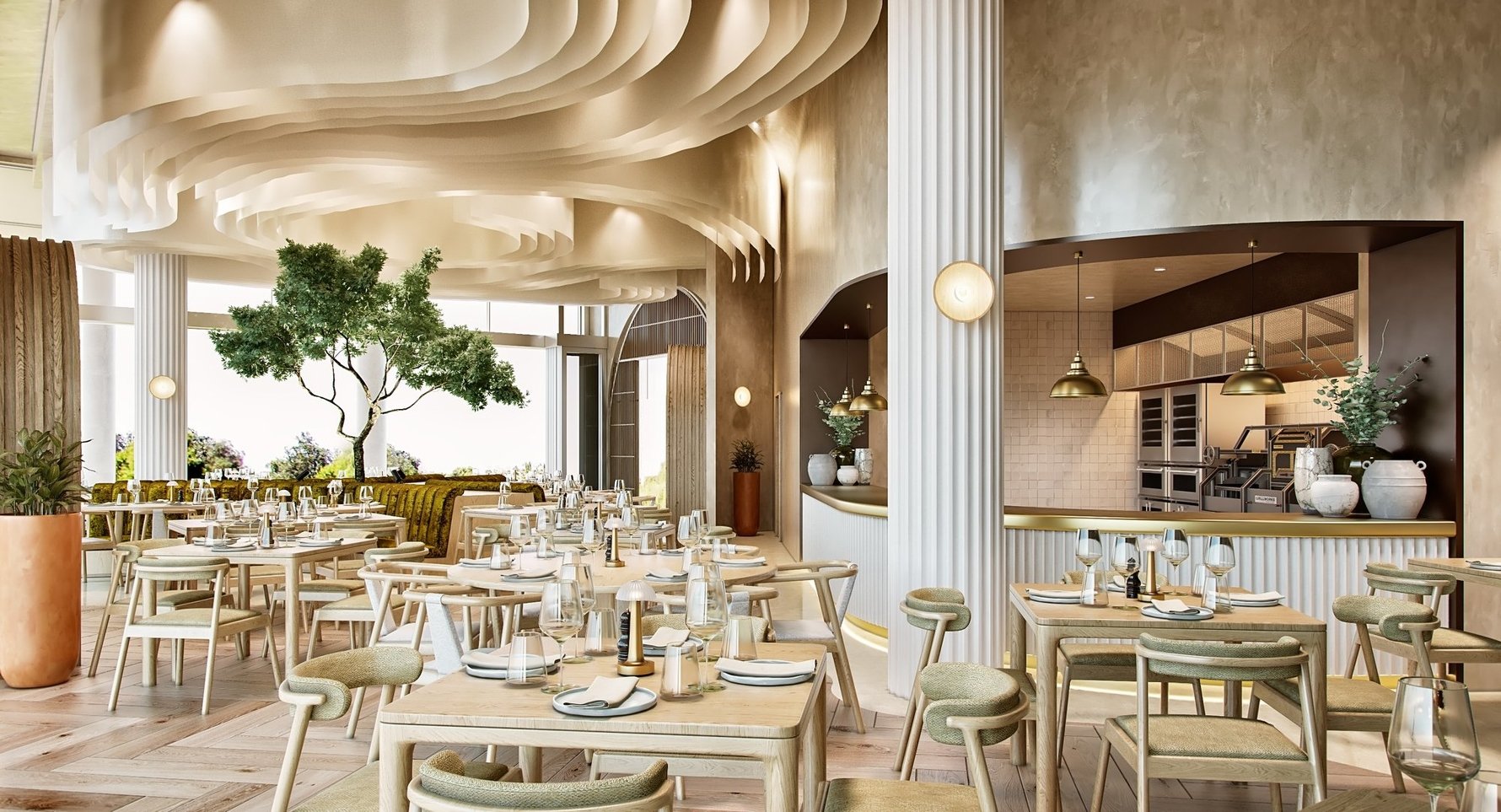 This chic contemporary restaurant in Oxford Parks presents elegant Greek and Italian-influenced Mediterranean cuisine. The interiors are a classy mix of cream and white, natural blond wood, marble and ceramics, and from the chic bar the restaurant opens out into a beautiful indoor-outdoor space facing onto a quiet pedestrianised walkway. As with all the restaurants on this list, the wine menu is excellent.
Oxford Parks, Cnr Eastwood and Parks Blvd, tel. +27 10 446 9906, ethosrestaurant.co.za
Clico Restaurant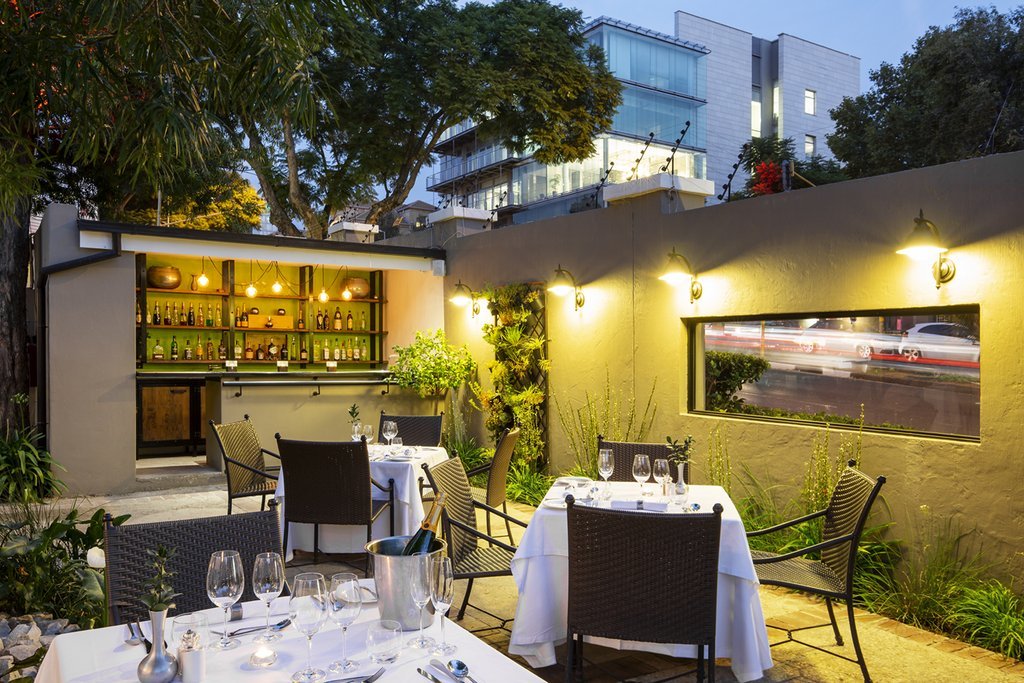 Tucked into Clico Boutique Hotel on Jellicoe Avenue this small upmarket restaurant boasts some of the most peaceful surroundings. The restaurant's setting is a minimalist double-volume glass structure that looks out onto an intimate courtyard garden. On the menu you'll find flavoursome dishes using seasonal, locally sourced, and organic ingredients, paired with lovely local boutique wines. On Sundays the restaurant often hosts a wine and jazz lunch with a wine-paired meal accompanied by live jazz performance.
Clico Boutique Hotel, 7 Sturdee Ave (cnr Jellicoe Ave), Rosebank, tel. +27 11 252 3300.